Our Story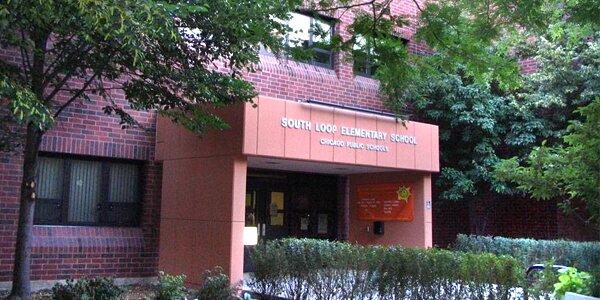 In the early-1980s, developers turned their eyes to the city's near South side, where there were large tracks of vacant land, and envisioned new residential neighborhoods. As new houses sprang up, families moved into the new neighborhood and an increased need for city services arose. This new community of families encouraged the Chicago Public School system to develop a neighborhood school, and after several years, a new school building was built at 1212 South Plymouth Court.
While it took longer than expected for the neighborhood to grow, young families finally made their way to the South Loop and their new home. As the neighborhood developed, so did South Loop Elementary School.
By 2000, a group of committed neighbors and parents set out to make South Loop Elementary School the school of choice for the neighborhood. A new council was elected, a new principal selected, and the programming was expanded to include a tuition-based preschool program, a selective enrollment gifted program and an extended day or after-school program. This expanded programming was attractive to the working families who lived in the neighborhood, and the selective enrollment allowed the school to bring in diversity from outside of the neighborhood.
The new administration quickly revamped the curriculum to provide a more challenging standards-based academic environment. Meanwhile, they took advantage of the extended day programming to provide additional activities for student enrichment which focused on the fine and performing arts and developing a culture of service and leadership. The new emphasis on academics and the social and emotional needs of the students yielded year-after-year increases in test scores and parent satisfaction.
The response to these gains has been phenomenal. The success of the school has become a selling point for the neighborhood. The school is now a part of the community in the way that it was originally envisioned, with the school building itself being utilized for educational and community programs 5 days a week from 8:00am to 6:00pm.
Furthermore, schools throughout the Chicago Public School system look to South Loop Elementary School as a model for how to increase test scores while meeting the social and emotional needs of the students. Everyone at our school is proud of its successes, our students, our teachers and our parents. We feel that our school mascot, the Lion, reflects both the pride that we have in ourselves and our school, and the strength to continue building our school community.