Donate - Kameli Fundraiser
Help us reach our goal for capital improvements of $30,000 and beyond
#GiveBecause
"Give Because"
South Loop School's 1 to 1 Technology Campaign
#givebecause #1to1tech4sloop
https://www.gofundme.com/givebecause
We are pleased to announce the launch of our "GIVE BECAUSE" campaign to support our 1:1 technology initiative for our Middle School students.
We HAVE…
190 laptop computers that is shared among all K-8 students.
30 Chromebooks are being utilized at our branch building for our K-1 students.
90 Macbooks & 70 Chromebooks are being utilized through a check out calendar system by our 2nd-8th grade classes.
With our current inventory, only 33% of our Middle School students could benefit from being part of a 1:1 classroom.
Next year we will have approximately 400 students in our middle school.
We NEED…
240 more devices to add to our current inventory to support 1:1 for 400 middle school students. OR
330 more devices to sustain the technology resources for our 2nd-4th grade students.
COST?
One cart of 36 Chromebooks costs approximately $12,250. We are aiming to purchase 9 Chromebook carts.
Our fundraising goal is $110,250.
To achieve this goal, we must raise around $340 per student.
BENEFITS? (GIVE BECAUSE…)
Students can access technology resources through out the whole school day, not just when their teachers check out the computers.
Teachers can effectively implement 21st century technology approaches to teaching such as:
Google Classroom
Flipped Classroom
Differentiated and Individualized Learning through Technology
1:1 eliminates textbooks and allows students to go paperless for assignments
Students will have more opportunities to be innovative through problem-based and project-based learning activities
1:1 technology fosters more opportunity for higher-order reasoning and critical analysis skills among students.
Prevent the loss of instructional time by assessing each grade level simultaneously.
Multimedia applications can influence and increase student engagement when creating artifacts to reflect what they have learned.
Parents can be part of the classroom through instant access to student work, grades, and stay up to date on current activities in the classroom.
Medical Compliance Requirements
Parents,
Currently, we have a number of students out of medical compliance from 2014-15 school year. Non-medical compliance letters are available now and during Open House on Aug. 25th and 26th. Please read the important information below:
Student health records are reviewed annually to ensure they are current. Families must show proof of required physical exams and immunizations by no later than October 1, 2015, or they will face possible exclusion from school per the Student Health Examinations, Immunizations, Dental Examinations and Eye Examinations Policy (Board Report # 08-0827- PO3, Section 704-.1).
Physical Examination- Must be completed within one year prior to entry into Preschool, K, 6th, or 9th grades or upon first-time enrollment into CPS if entering from another state or country. Students moving to CPS school from another Illinois school, outside of CPS, must provide physical exam and immunization records to the school.
Vision Examination- Current eye examinations must be provided upon enrolling into CPS from an out of state school (at any grade level) and upon entering kindergarten (and no later than October 1, 2014).
Dental Examination- Dental exam must be provided by students entering K, 2nd or 6th grade upon enrollment (and no later than May 15, 2015).
Immunization Requirements- Annually, a student's health record must show up=to date immunizations for the following: Diptheria, Pertussis, Tetanus (DTP/Td/TDAP), Polio, Measles, Mumps, Rubella, Hepatitis B, Varicella (Chicken Pox), Haemophilus influenza- Type B (HIB) Pneumococcal Disease (PCV) - not required for children 5 and older.
New for the 2015-15 School Year- Any child entering kindergarten, 6th grade, or 9th grade for the first time must show proof of having received two (2) doses of the varicella vaccine.
Detailed health requirements and forms may be found at:
Please bring these forms to the Open house either on August 25th or 26th.
Best,
Mrs. Shelton
Important Dates
No events found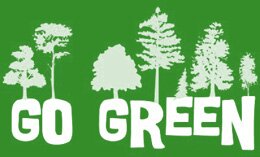 The South Loop Elementary Green Team hosts special events to keep our school green and provides green tips for our families.