Announcements (click link for info)
REGISTRATION OPEN FOR WINTER AFTER SCHOOL ENRICHMENTS!
Sign Up Now for Winter Enrichments!!!
The Winter Session of After School Enrichments begins Monday, January 12, 2015 and ends Friday, March 20, 2015.
Click here to register for Winter Enrichments!
Submit the registration form by January 5, 2015.
Below is a description of all the different classes offered:
LANGO!
(K-8th grade students)
Our language classes provide a fun play-based full immersion environment to learn a second or third language. Students will participate in games, tactile and movement-based challenges that require problem-solving skills, build over time and stress communication.
(*Class times may change based on enrollment)
Mandarin runs: Tuesdays and Thursdays 3:40-4:40 (K-3rd); 4:40-5:40 (4th-8th)
Spanish runs: Mondays and Wednesdays 3:40-4:40 (K-3rd); 4:40-5:40 (4th-8th)
Arabic runs: Fridays 3:40-4:40
LOOKINGGLASS THEATRE!
(3rd-5th grade students)
This 12 week session will provide an opportunity for students to produce their own informal show. Students will work collaboratively, develop drama skills, play theater games and much more!
Classes run: Tuesdays 3:40-4:40 pm
ROBOT CITY WORKSHOP!
(3rd-5th grade students)
(Apprentice option for 6th-8th grade students)
Get ready for education and entertainment with robots! Learn about circuits, gears, push button programming and everything that makes a robot a robot all while building your own friends! Students build and take home different robots every session.
Classes run: Thursdays 3:45-4:35
ORIGAMI!
(1st-8th grade students)
Did you know the act of folding origami helps develop the brain? To create origami, you must use both hands simultaneously, which helps the electrons flow through both the left and right hemisphere of the brain. Join Mr. Sherwin as he shows you how to make the legendary "paper crane" and other origami shapes. It's for paper folders of all levels!
Classes run: Thursdays 4:40-5:40
MIXED MEDIA ARTS!
(1st-8th grade students)
Mr. Sherwin, of Sherwin's Gallery, and Field Museum Artist, will be teaching an engaging 12 week Mixed Media Art class for 1st-8th grade students at South Loop!
Classes run: Fridays 4:40-5:40 (4th-8th grades)
SMARTY PANTS YOGA!
(1st-5th grades)
Through reading, yoga, and crafts, Smarty Pants Yoga unlocks the leadership potential in every girl! Girls graduate from the program feeling smarter, happier, and more self-assured!
Classes run:
Wednesdays 3:35-4:35 (1st and 2nd grades)
Fridays 3:35-4:35 (3rd-5th grades)
HYDE PARK ARTS!
(K-4th grades)
This 12 week session will provide an opportunity for students to make a variety of projects and learn different techniques including: paper mache masks, wire sculptures, print making techniques, simple sewing, and Much More!
Classes run: Mondays 3:35-4:35
CLICK HERE TO REGISTER FOR WINTER ENRICHMENTS!!

Medical Compliance Requirements
Parents,
Currently, we have a number of students out of medical compliance from 2013-2014 school year. Non-medical compliance letters are available now and during Open House on Aug. 25th and 26th. Please read the important information below:
Student health records are reviewed annually to ensure they are current. Families must show proof of required physical exams and immunizations by no later than October 1, 2014, or they will face possible exclusion from school per the Student Health Examinations, Immunizations, Dental Examinations and Eye Examinations Policy (Board Report # 08-0827- PO3, Section 704-.1).
Physical Examination- Must be completed within one year prior to entry into Preschool, K, 6th, or 9th grades or upon first-time enrollment into CPS if entering from another state or country. Students moving to CPS school from another Illinois school, outside of CPS, must provide physical exam and immunization records to the school.
Vision Examination- Current eye examinations must be provided upon enrolling into CPS from an out of state school (at any grade level) and upon entering kindergarten (and no later than October 1, 2014).
Dental Examination- Dental exam must be provided by students entering K, 2nd or 6th grade upon enrollment (and no later than May 15, 2015).
Immunization Requirements- Annually, a student's health record must show up=to date immunizations for the following: Diptheria, Pertussis, Tetanus (DTP/Td/TDAP), Polio, Measles, Mumps, Rubella, Hepatitis B, Varicella (Chicken Pox), Haemophilus influenza- Type B (HIB) Pneumococcal Disease (PCV) - not required for children 5 and older.
New for the 2014-2015 School Year- Any child entering kindergarten, 6th grade, or 9th grade for the first time must show proof of having received two (2) doses of the varicella vaccine.
Detailed health requirements and forms may be found at:
Please bring these forms to the Open house either on August 25th or 26th.
Best,
Mrs. Shelton
LSC Vacancies
We have 2 LSC vacancies for the upcoming academic year (2014-15)--one Community Representative postion and one Parent Representative position. All interested parties please submit an application and required documentation to South Loop School Main Building, 1212 S Plymouth Ct. Chicago, IL 60605, by August 29th, 2014. Please plan on attending the forum on September 10th if you choose to become a nominee.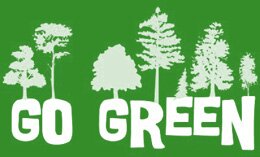 The South Loop Elementary Green Team hosts special events to keep our school green and provides green tips for our families.