Event Fundraising Team Efforts
Spring Benefit Committee
Are you a great party planner? Participate in planning & coordinating the largest annual gala event of the year, traditionally held at an offsite downtown location.
Contact: slsvolunteers@gmail.com
Scholastic Book Fairs
Do you LOVE books? Assist in set-up, staffing and breakdown of the bi-annual book fair. Spend time with our students at the Main & Branch buildings and help them choose their new favorite books while raising funds to support our school.
Contact: slsvolunteers@gmail.com
Innisbrook Fundraiser
Wrapping Paper, Holiday Gifts, Chocolates, Magazines & MORE!!! Assist in kick-off, décor, student prizes, collection and distribution of product for the annual sale great products!
Contact: slsvolunteers@gmail.com
BoxTops for Education
Clip those Box Tops! Every time you buy a participating product from General Mills, Nestle, Betty Crocker and many more just clip the Box Top and return it to South Loop School. SLES earns 10 cents for each BoxTop submitted through this program. Box Top drop boxes are located in the entrance of both the Main & Branch Buildings.
Contact: slsvolunteers@gmail.com
Campell Soup Labels for Education
Cut out the Labels! Campbell soup and a variety of other product labels earn 1 or 5 points per item submitted. The points can then be redeemed by SLES for Arts, Athletics & Academics items.
Contact: slsvolunteers@gmail.com
If you are interested in volunteering, please e-mail the Volunteer Coordinators with your interests: slsvolunteers@gmail.com.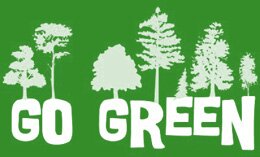 The South Loop Elementary Green Team hosts special events to keep our school green and provides green tips for our families.