Classroom and Administrative Support
Café Crew
Assist cafeteria staff at the Main Building and teachers at the Branch Building by helping students navigate the lunch line, opening containers, peeling and chopping fruit. Room parents will coordinate volunteers, if requested by teacher, for kindergarten lunches.
Contact: slsvolunteers@gmail.com
Career Day
Presentation or demonstration of your career/field to students during Career Week in conjunction with the School Counselor. All careers are welcome!
Contact: slsvolunteers@gmail.com
Lost & Found/Uniform Resale
Coordinate monthly sorting and claiming of students' lost items then distribute unclaimed items to charitable organization. Collect gently used uniform items, sort and organize for resale.
Contact: slsvolunteers@gmail.com
Room Parents
Serve as a resource for classroom parents about school information and act as a liaison between the parents and the teacher. Encourage classroom parents to get involved and volunteer within the school.
Contact: slsvolunteers@gmail.com
If you are interested in volunteering, please e-mail the Volunteer Coordinators with your interests: slsvolunteers@gmail.com.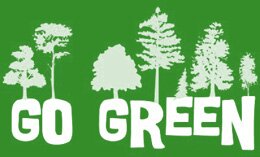 The South Loop Elementary Green Team hosts special events to keep our school green and provides green tips for our families.